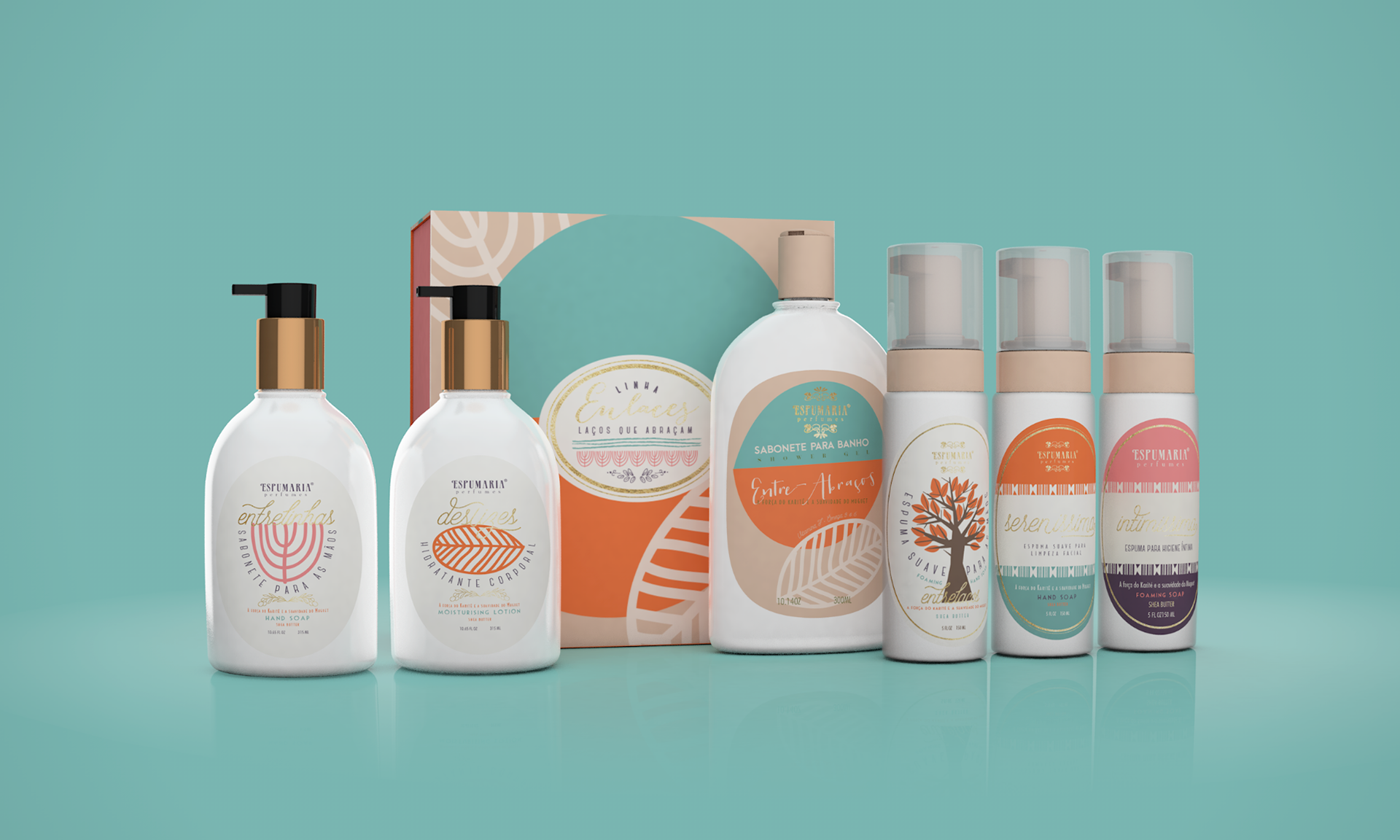 Espumaria Karitè Body Care
Espumaria is a small company located in Goiania, Brazil. They produce home fragrances, soaps and body care products. The company's focus is to bring joy to customers through bonding of scents and their nostalgic packaging.​​​​​​​
The goal of the project was to create an identity and packaging design for a new line of shea butter products while maintaining the concept of nostalgia for Espumaria.

As the origin of shea butter is African, graphic elements of Africa's culture were fused together with soft colors, while maintaining the personality of the project.
Espumaria é uma pequena empresa situada em Goiânia, Brasil. Eles produzem aromatizantes para casa e produtos para cuidados do corpo. O foco da empresa é trazer através das fragrâncias e embalagens momentos nostálgicos que te dão alegria.

O objetivo do projeto era criar uma identidade para uma nova linha de produtos feitos com manteiga de Karitè, mantendo o conceito de nostalgia da marca Espumaria.

Como o fruto da manteiga de Karitè vem da África, foram usados uma síntese de elementos gráficos da cultura africana, com cores suaves mas mantendo a personalidade do projeto.