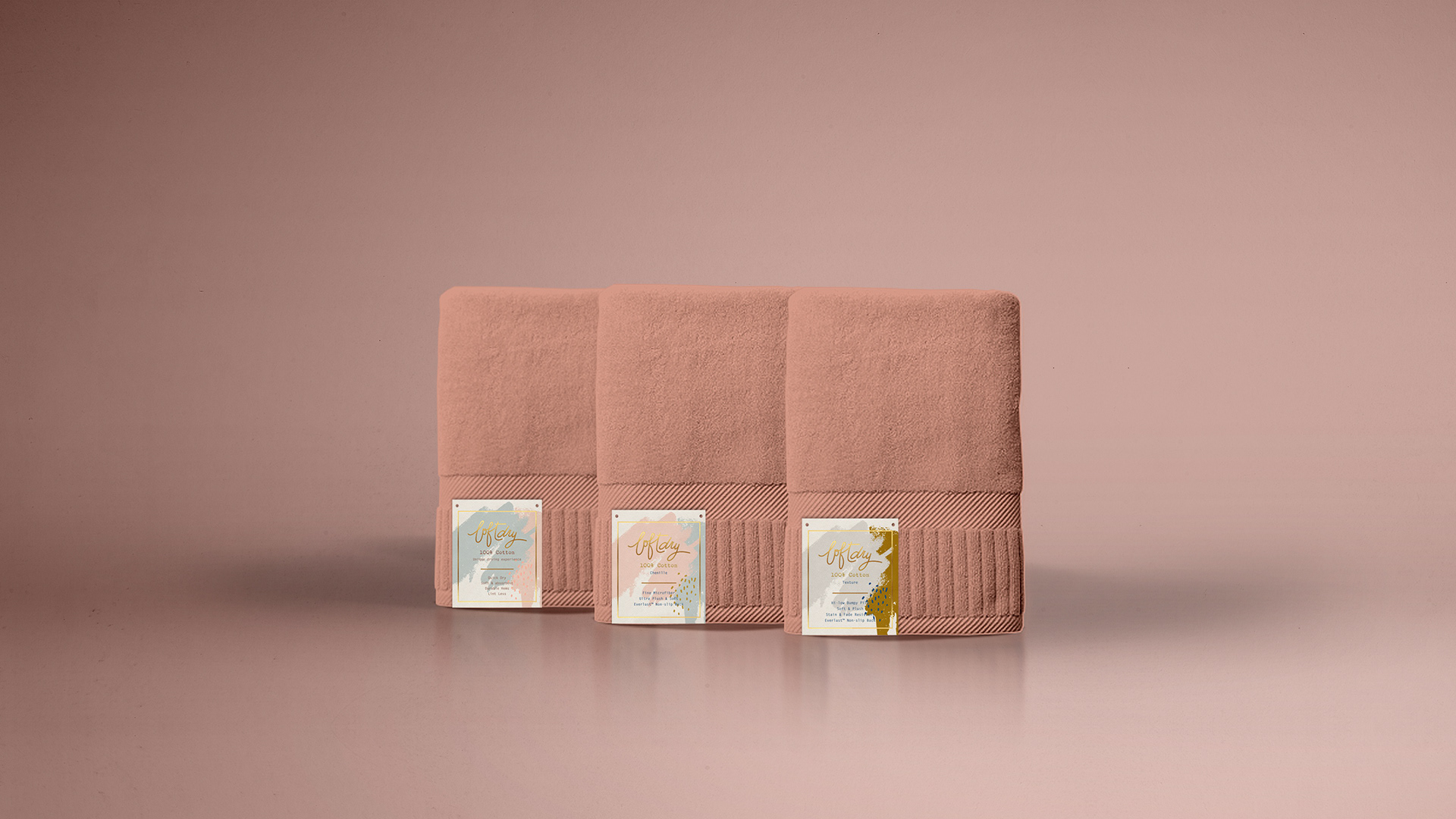 Visual identity and packaging for a new home textile brand.
Loftdry is a private brand created by the company Welspun Group. Welspun is an Indian multinational that operates in various segments, and one of them is the textile industry. Welspun are also responsible for manufacturing most American towels and bedding linens.
The goal of the project was to create a visual identity and packaging for their new brand, Loftdry. The focus was on getting the attention of millennials, a demanding audience, concerned about the quality of the product they consume.
As the product was for bathroom textiles, which includes towels and rugs, we centered on the concept of a lifestyle that cares about wellness with spa moments at home. For this, the packaging used natural textures, colors with earth tones, and golden dots following the trends of preference of the target audience.
Decisions were made based on the target audience's behavior and the trends they had set in the last five years.
Millennials are no longer concerned with having things, but knowing how to choose what is best for them to use on a daily basis in the most cost effective way. It was very important to capture this concept when designing the packaging.
Loftdry é uma marca privada criada pela empresa Welspun Group. Welspun é uma multinacional Indiana que atua em vários seguimentos e um deles é a indústria têxtil, eles são responsáveis por fabricar a maioria das toalhas e roupa de cama dos americanos.
O objetivo do projeto era criar uma identidade visual e embalagem para essa nova marca, Loftdry. O foco era chamar a atenção dos millennials, um público muito exigente, preocupado com a qualidade do produto que consome e um focado no estilo de vida que preza pelo bem-estar.
Como o produto era para têxteis de banheiro, que engloba, toalhas e tapetes, focamos no conceito de um estilo de vida que se importa com o bem-estar, com momentos de spa em casa. Para isso na embalagem foram usadas texturas naturais, cores com tons terrosos e uns pontos de dourado seguindo as tendências de preferência do público-alvo. 
Observando o comportamento do público-alvo, as decisões foram feitas baseadas em tendências, pois o foco do cliente é se destacar em um mercado de muita concorrência e atingir esse público que se torna cada dia mais exigente em relação à qualidade.
Os millennials não estão mais preocupados em ter coisas, mas em saber escolher o que é melhor para eles usarem no dia-a-dia, da maneira mais proveitosa possível, por isso foi muito importante levar em consideração esses detalhes na hora de criar as embalagens.